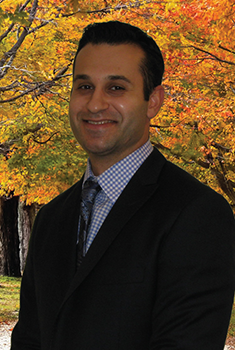 Nyman Aydin, DMD, MS earned his masters degree in Biomedical Sciences from the University of Medicine and Dentistry of NJ. Shortly after, Dr. Aydin went on to obtain his Doctor of Medical Dentistry degree from UMDNJ. Prior to entering private practice he completed a general practice residency at Hackensack University Medical Center. There he received training in advanced dentistry such as implant restorations and full mouth rehabilitations. Dr. Aydin is also proficient in general and cosmetic dentistry. As a member of multiple dental organizations such as the American Dental Association and the New Jersey Dental Association, Dr. Aydin is always in touch with the most advanced techniques in dentistry. He is continuing his education with post graduate courses and literature on new research. Dr. Aydin is newly married to his wife Monica and enjoys traveling, exercising, and spending time with his family.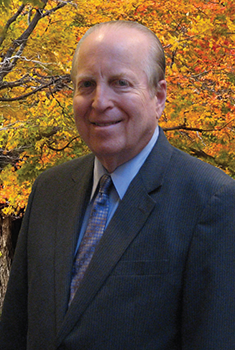 Dr. Norman Blumenstock earned his dental degree from Columbia University College of Dental Medicine, after earning his bachelor's degree from Brooklyn College. Prior to entering private practice, he served a general practice residency at Montefiore Hospital and Medical Center in New York City. He is proud to have earned both Fellowship and Mastership awards from the Academy of General Dentistry. Dr. Blumenstock has taken hundreds of hours of postgraduate education, with a recent focus on sleep medicine that allows him to help you improve your overall, as well as dental health. Dr. Blumenstock is an Assistant Clinical Professor at Rutgers University – Robert Wood Johnson Medical School, and on staff at the Dental Department. In addition to memberships in the American Dental Association, New Jersey Dental Association, and Middlesex County Dental Society, Dr. Blumenstock is a charter member of the Sleep Disorder Dental Society and has been certified by the American Board of Dental Sleep Medicine. Dr. Blumenstock and his wife, Harriet, have a son, daughter, and granddaughter.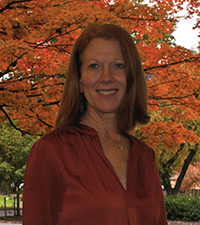 HARRIET, OFFICE MANAGER, HYGIENIST & PATIENT CARE COORDINATOR
Has been with us since 1978! We at Central Jersey Dental are proud of the fact that both doctors and staff have been together for many years. In turn, our patients have come to know us as a team, and this has allowed patients and staff to build a solid relationship as well.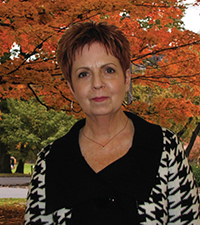 CAROL, BUSINESS ASSISTANT
"It's rewarding to work in an atmosphere where we really do care about our patients and their dental and medical health." Carol has been with us since 1989! She is our insurance guru and understands how to maximize your dental benefit program (insurance) and minimize your out of pocket expense.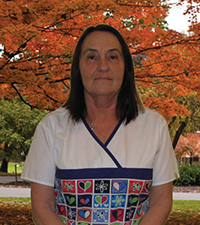 NANCY, CHAIRSIDE ASSISTANT
Has been with us since 2008! Excelling in organizational skills, she is a certified dental assistant. She will put the most nervous patient at ease.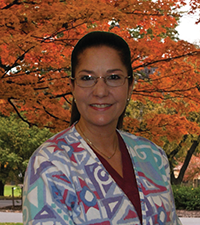 KATHY, CHAIRSIDE ASSISTANT
I'm honored and proud to be working with such wonderfully skilled and talented people. Kathy has expanded her skill set, which allows her to assist the entire professional team. She works along side Dr. Blumenstock treating sleep apnea patients, and Dr. Aydin performing general dentistry since June of 2013.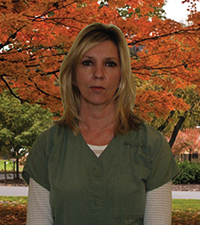 EDWINA, HYGIENIST
Has been with us since 2005! She is highly skilled in complex periodontal cases and her radiographs are outstanding. When she cleans your teeth you will be favorably impressed.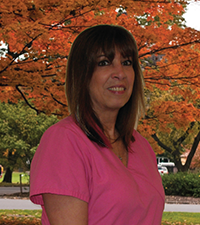 LINDA, CHAIRSIDE ASSISTANT
I have been a part of the Central Jersey Dental family since 2010. This is not just a job for me, this is a career, one I enjoy everyday. I look forward to learning more in the dental field and being part of this practice for many years to come.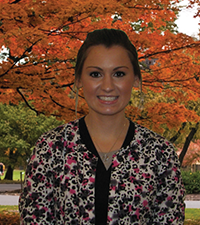 NIKKI, CHAIRSIDE ASSISTANT
I have been a patient here for many years, and when I decided to pursue a career in the dental field I knew I would love to be a part of the Central Jersey Dental family. I started with my internship here, and was so fortunate to become a permanent member of the team in 2011. I love working with such wonderful, caring people.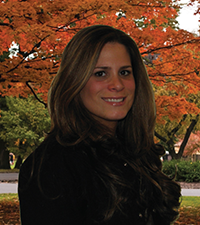 DANIELLE, CHAIRSIDE ASSISTANT
After two kids and a five year hiatus, Danielle is back with the Central Jersey Dental family since September of 2013. "I feel like I never left, and really enjoy working with such a wonderful group of people."
I'm happy to be part of such a strong team and professional office.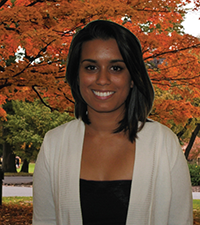 REBECCA, CHAIRSIDE ASSISTANT
Growing as a professional in the Dental field, I am excited to have now become a member of the Central Jersey Dental team. As a dental assistant used to working hands on in dentistry, my new role at the front desk allows me to see the details of building, growing and keeping a practice running smoothly. I am always glad to increase my skill set and have found opportunities to do so here, alongside a strong team.