Dentistry for Your Entire Family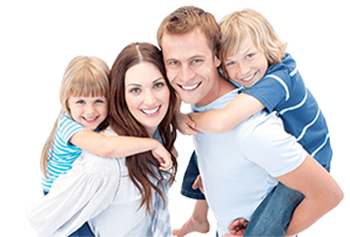 At Central Jersey Dental we offer our patients the highest level of oral healthcare by staying up to date with the latest technology and continuing education. Your Oral Health will be evaluated by Dr. Aydin and our highly trained team of hygienists and dental assistants. Here at Central Jersey Dental we offer you and your family the convenience of providing general dentistry for patients of all ages, promising painless and comfortable procedures. Some of our services include preventative treatments such as dental cleanings and check-ups, periodontal therapy, root canal therapy, oral surgery, porcelain and tooth colored restorations, dental implants and bone grafting, fixed and removable dentures.
It is important to schedule regular dental cleanings and check-ups annually to keep optimal oral health. Most major insurances will provide two dental cleanings and check-ups yearly, with just about no cost to you. Our team will be able to provide you with a breakdown of your specific insurance plan coverage and benefits. By scheduling regular dental check-ups and cleanings you can help prevent simple and routine treatments from becoming more involved and complicated.
Dr. Aydin is highly trained to help you keep your teeth healthy and can provide many services without the need of visiting dental specialists. The team at Central Jersey Dental will give you tips and recommendations for brushing, flossing and rinsing to prevent plaque and tooth decay between appointments.
We promise to make sure your whole family is comfortable and help take a lot of stress out of making and keeping your regularly scheduled appointments. Contact us today!